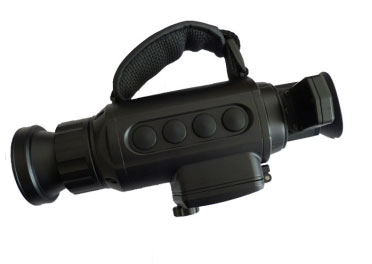 Brand:HEWEI
Product introduction
HWTS-2 is a rugged lightweight infrared monocular system that uses the latest in low-power, compact, uncooled thermal technology. Unlike image intensification night-vision devices that only magnify existing light, thermal imaging cuts through darkness, through smoke, dust and most fogs.
It can not be defeated by artificial light or adverse visible conditions. Despite its advanced technology, HWTS-2 is surprisingly affordable for small or large-scale deployment.
The HWTS-2 was designed for the following applications:
·Military operations
·Border security
·Commercial and military perimeter security
·Man-portable or multifunction surveillance and targeting systems.
Sepecifications
| | |
| --- | --- |
| Thermal Camera | |
| Type | Microbolometer, uncooled |
| Spectral Range | 8~14μm |
| Infrared Image Resolution | 160*120 |
| Pixel Size(Pitch) | 25μm |
| NETD | <0.05°C |
| Image | |
| Frame Rate | 50 Hz |
| Ocular | 640*480 LCD Monocular |
| Optical | |
| Lens focal length | 25mm |
| FOV | 9°(H)×6.89°(V) |
| F number | F=1.0 |
| Focus mode | Manual |
| System Functions | |
| Functions | Image correction, room, polarity, mode, filtering, conceal, vedio |
| Boot time | Less than 15s |
| Image storage | |
| Format | MPEG-4 |
| Image Resolution | 720*576(D1) |
| Storage Capacity | 8G |
| Interface | |
| Video Output Interface | LEMO |
| Power | |
| Battery | 7.2V1400mAH lithium ion battery |
| Working Time | More than 3 hours |
| System | |
| Enclosure Standard | IP65 |
| Operating Temperature | ﹣10°C to﹢50°C |
| Storage Temperature | ﹣20°C to﹢60°C |
| Physical | |
| Weight | 0.9kg |
| Dimension | 198*93*97mm |
| Encapsulation | Aircraft-grade aluminum metal shell |
Certificate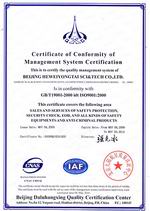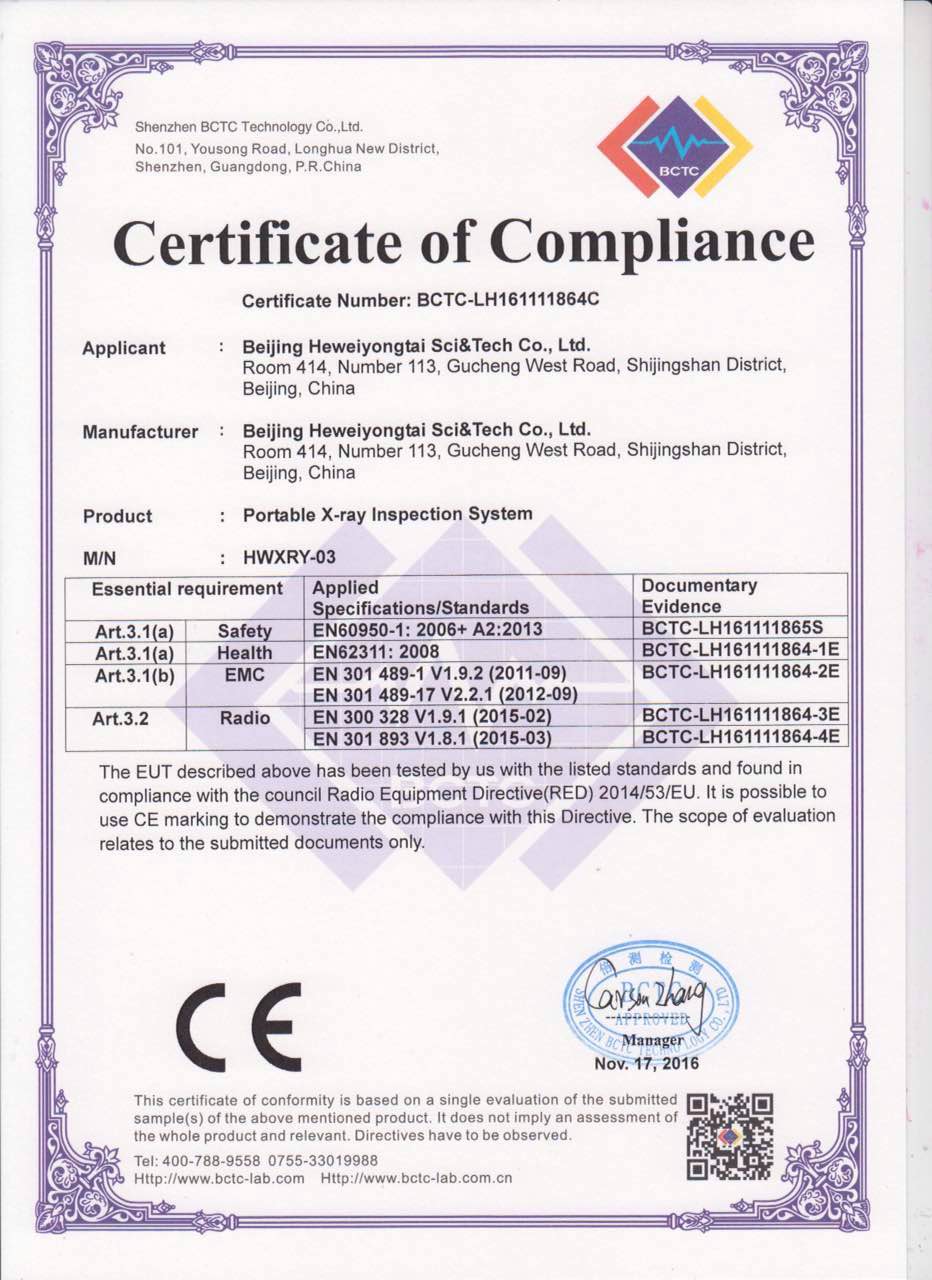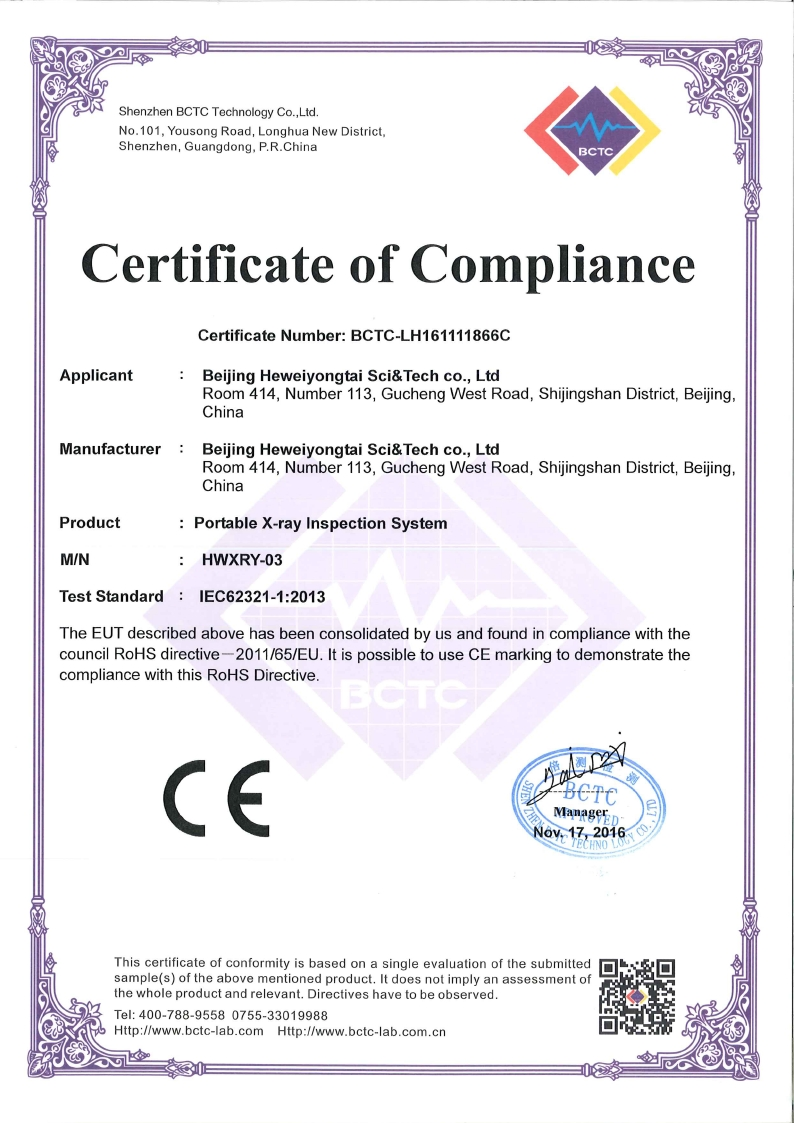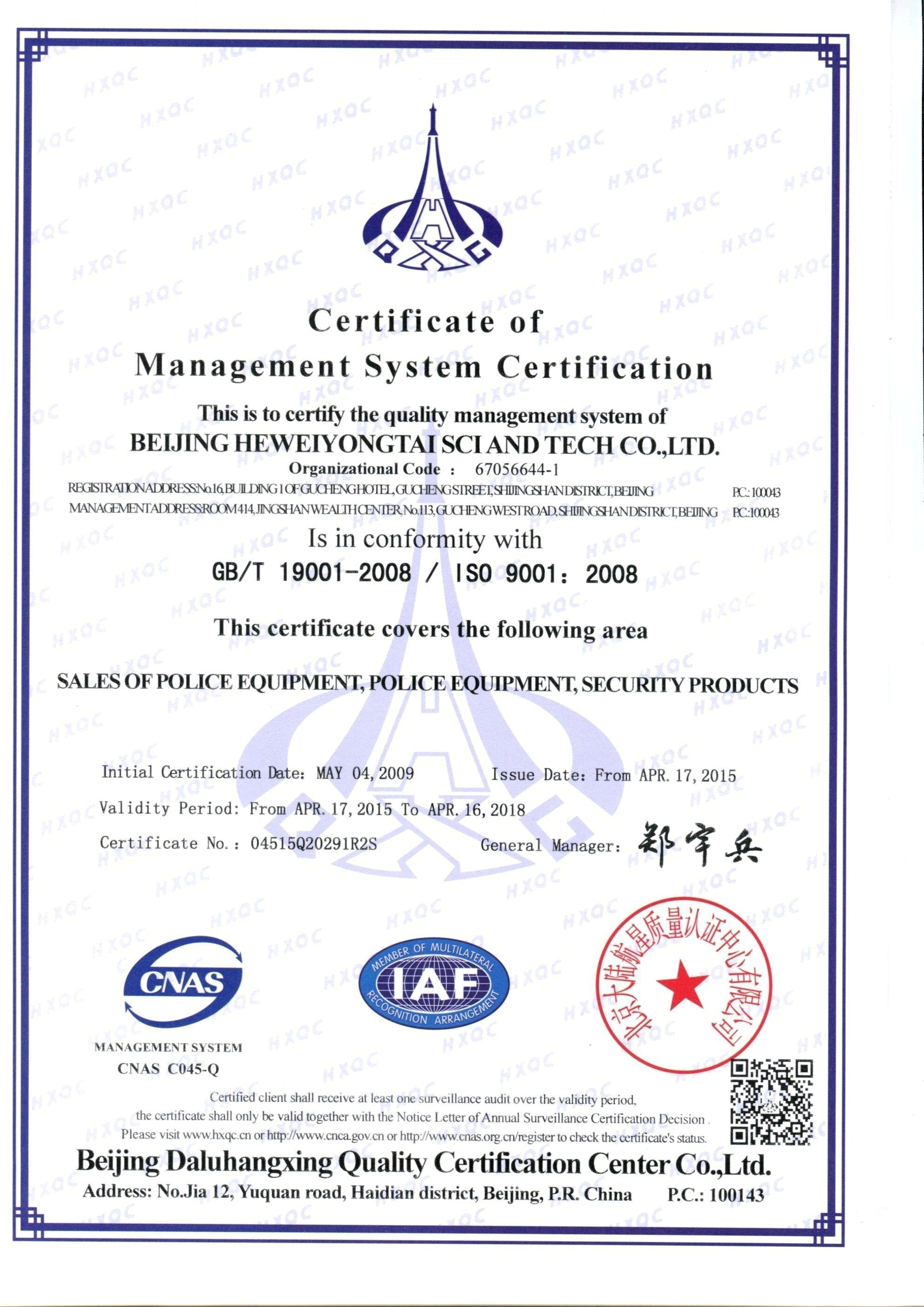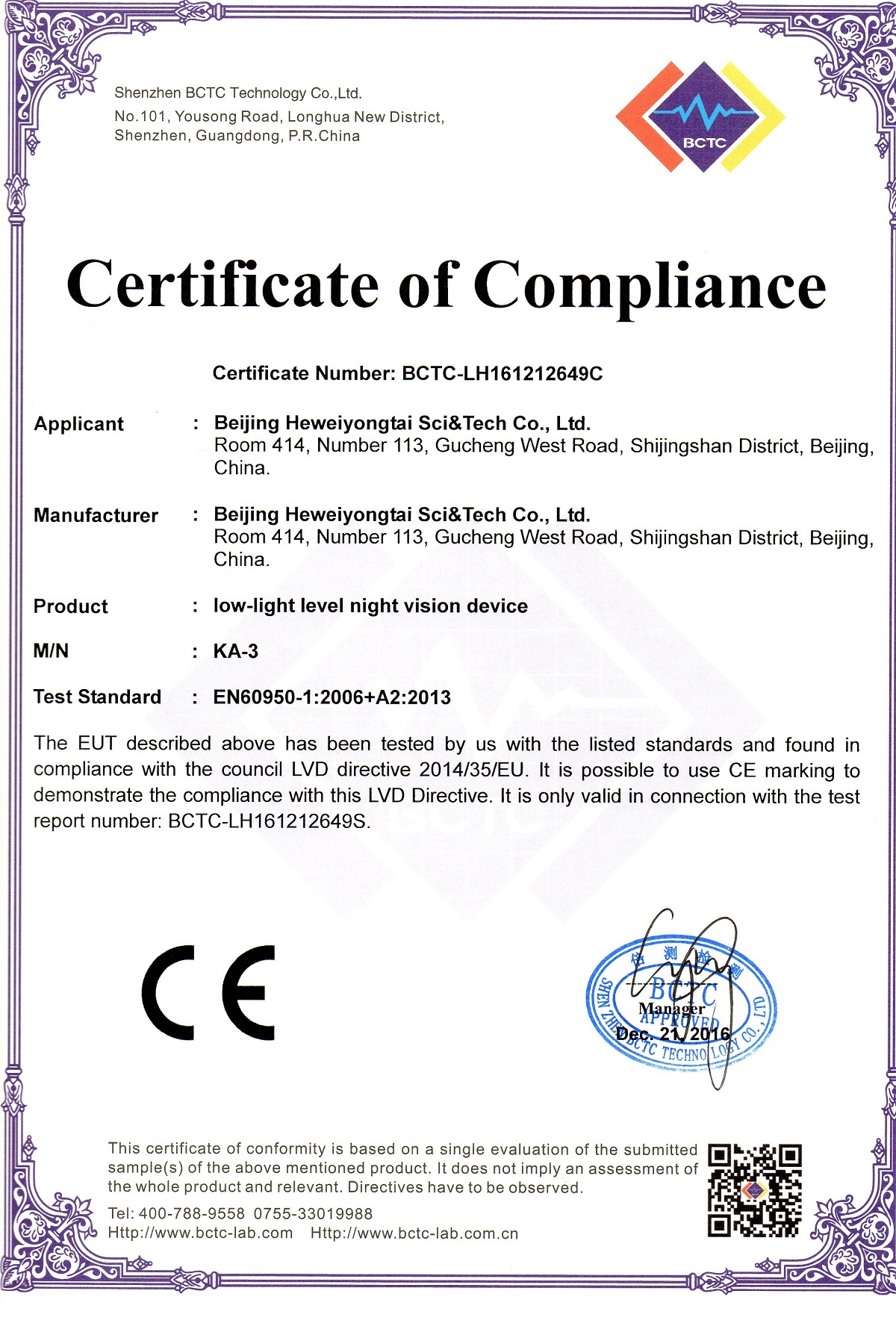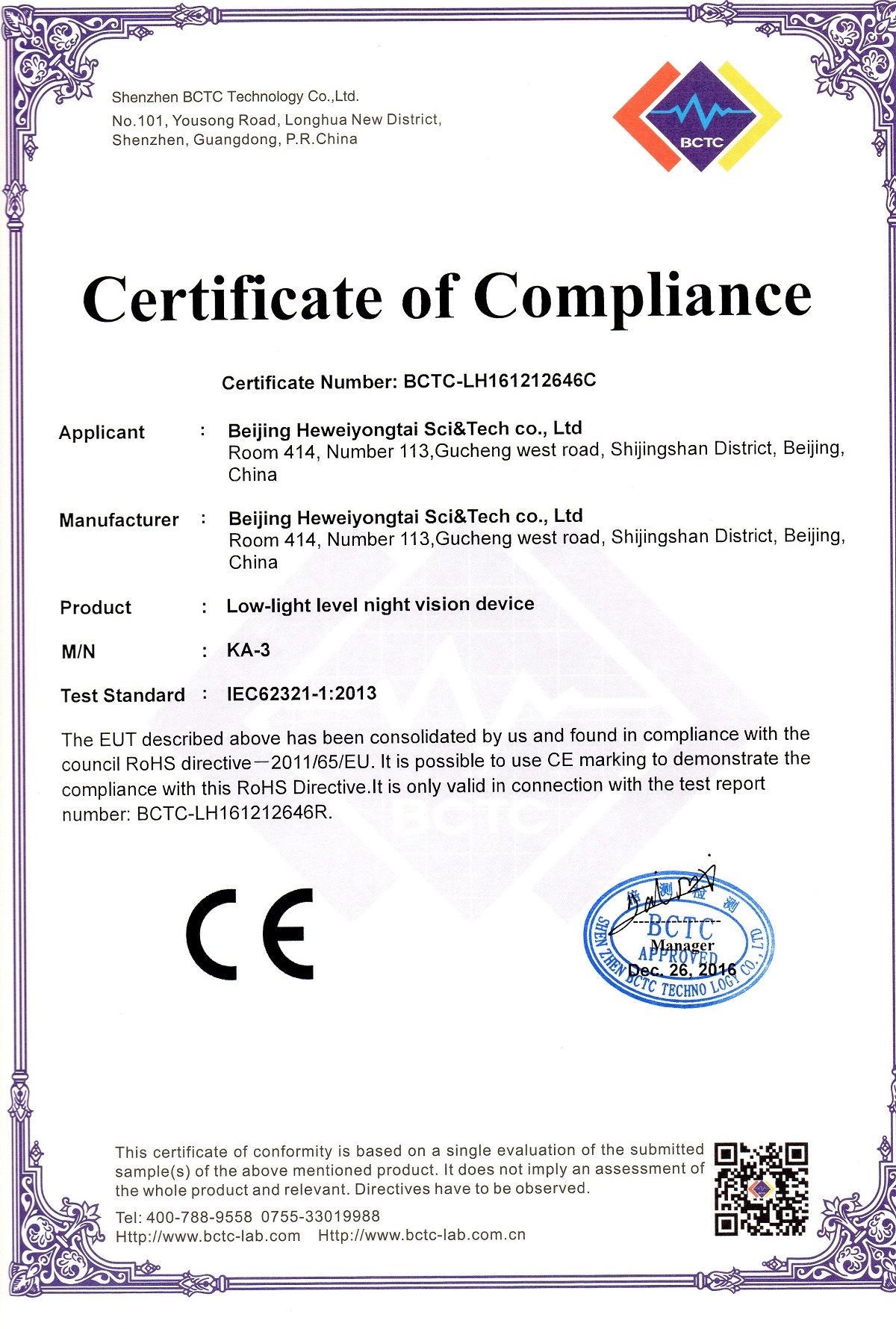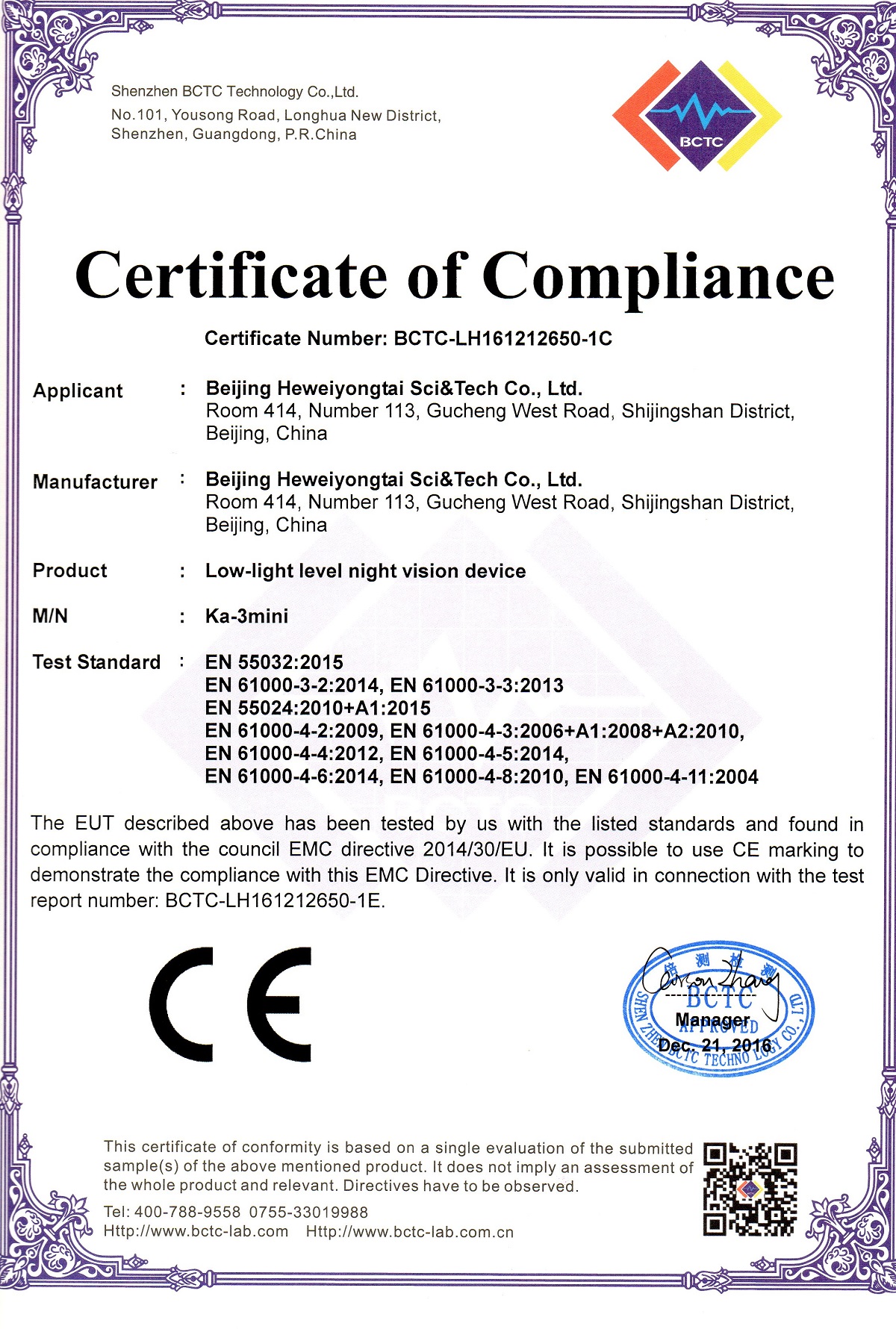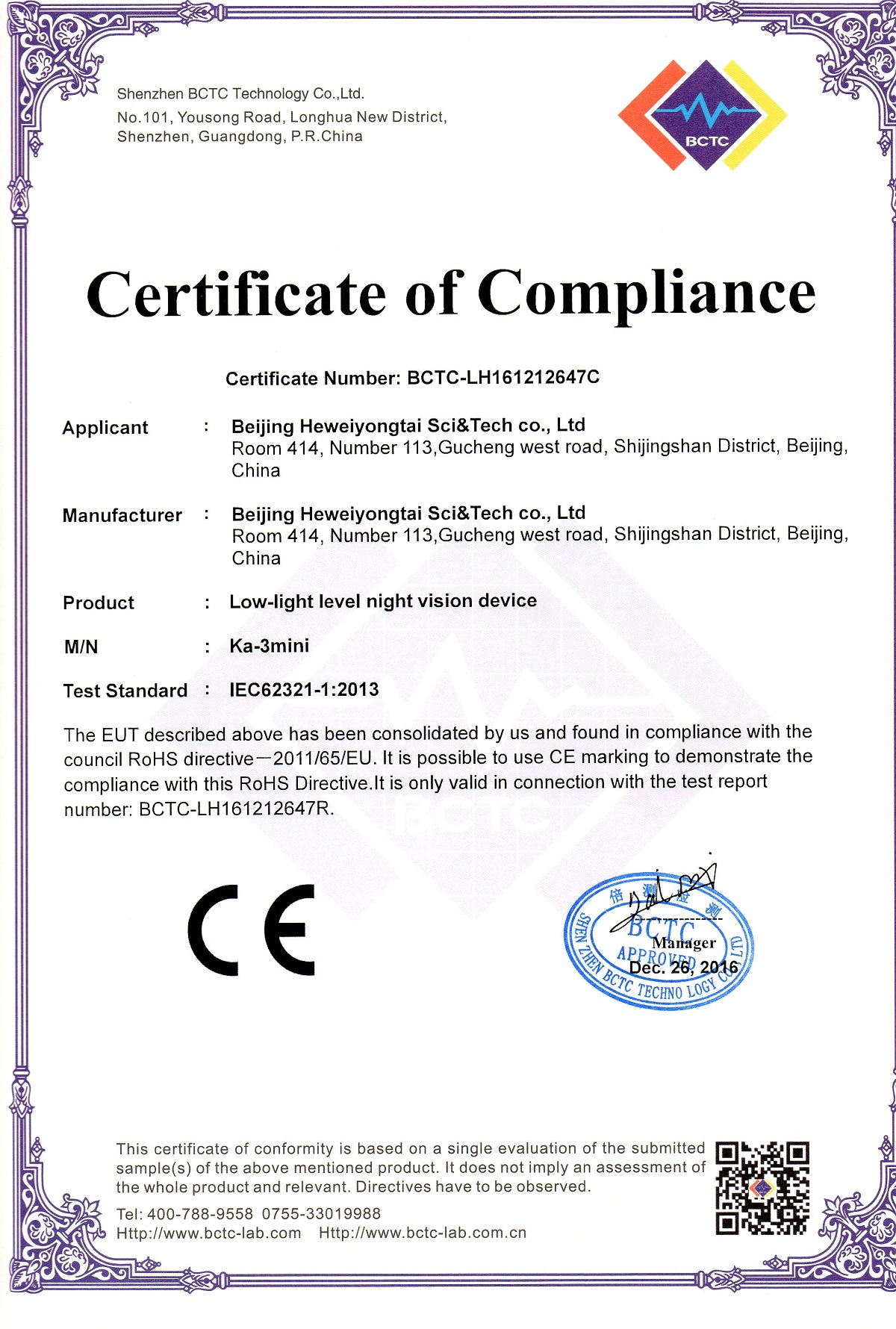 EOD Solutions