Uncooled Binocular Infrared Thermal Imager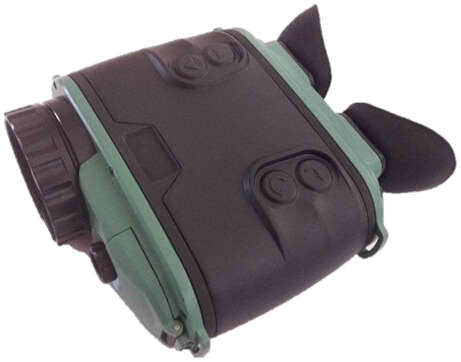 Brand:HEWEI
Description
This device is rugged lightweight infrared binocular thermal imager system that uses the latest in low-power, compact, uncooled thermal technology. Unlike image intensification night-vision devices that only magnify existing light, thermal imaging cuts through darkness, through smoke, dust and most fogs.
It can not be defeated by artificial light or adverse visible conditions. Despite its advanced technology, HWTS-1 is surprisingly affordable for small or large-scale deployment.

The HWTS-1 was designed for the following applications:
● Military operations
● Border security
● Commercial and military perimeter security
● Man-portable or multifunction surveillance and targeting systems.

Specifications

| | |
| --- | --- |
| Type | Microbolometer, uncooled |
| Spectral Range | 8~14μm |
| Detector Format | 384×288 |
| Pixel Size(Pitch) | 25μm |
| Frame Rate | 50Hz |
| NETD | Less than 60mk |
| Continuous Operation Endurance | Large than 3 Hours |
| Digital Zoom | ×2 |
| Contrast/Brightness | Adjustment Available (Manual or Auto) |
| Optical Spec | |
| Optical Lens | 50mm |
| F Number | 1.0 to 1.4 |
| FO V | Single FOV |
| Focus | Manual |
| Field Of View | Single FOV 13.9°(H)×10.5°(V) |
| Image Output | |
| Video Output Type | Standard PAL or NTSC |
| Memory Card | CF card for optional model |
| Display Spec | |
| Type of Viewfinder | 640×480 binocular LCD display |
| Color | Monochrome |
| Power Consumption | |
| Power Supply | 7.2V 11Wh |
| Power Dissipation | Less than 4W/ |
| Battery Type | Lithium ion |
| External Adapter | 9V to 12VDC adapter |
| Operating Hours | Less than 4 hours |
| Environment Operating Temperature | -20°C ~+55°C |
| Storage Temperature | -20°C ~+70°C |
| Water Immersion | IP65 |
| Mechnical | |
| Weight | less than 1.1kg |
| Dimension | 200(W)×185(L)×81(H)mm |




Find the hidden person in jungle
Certificate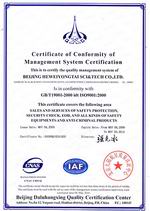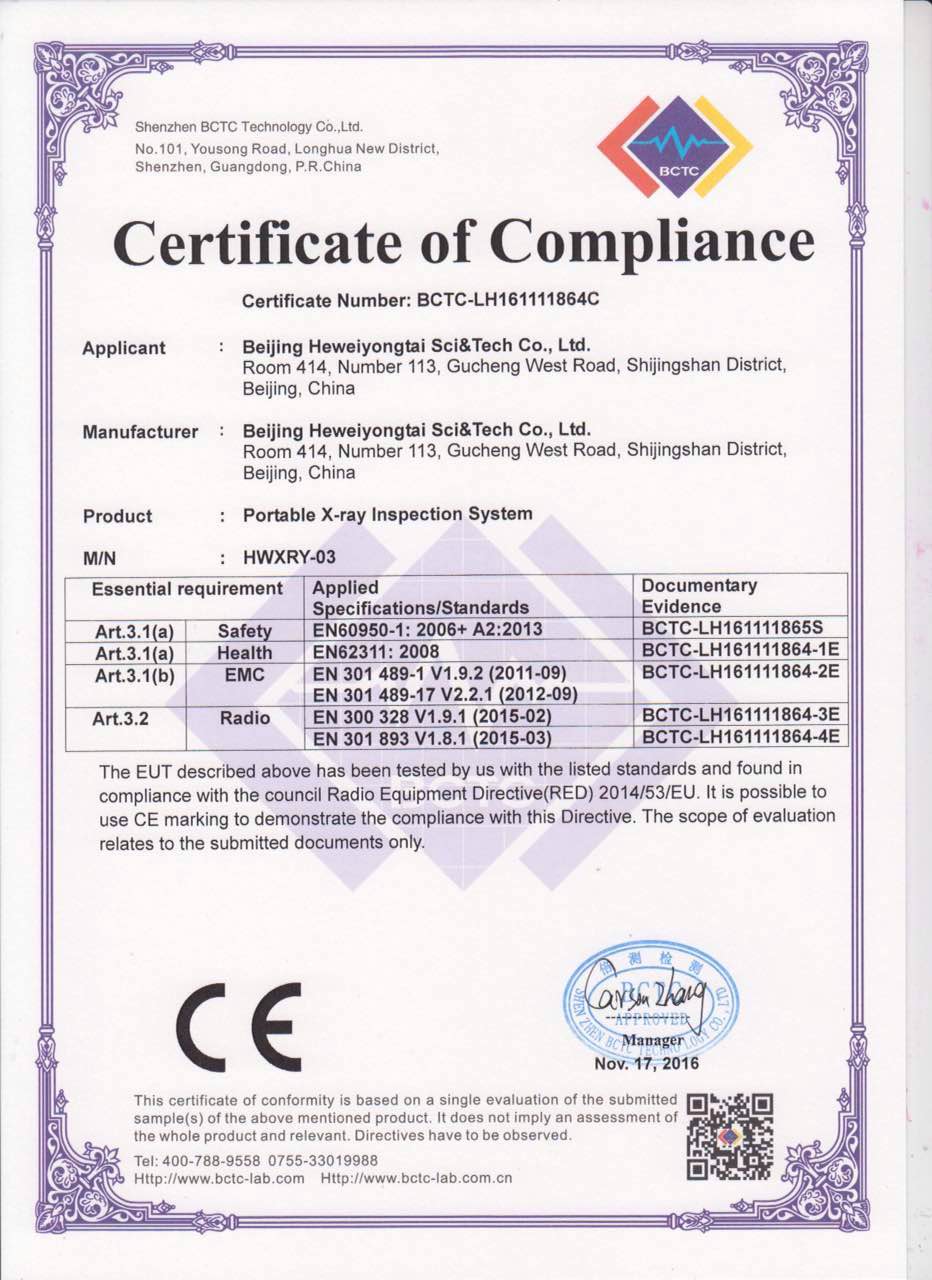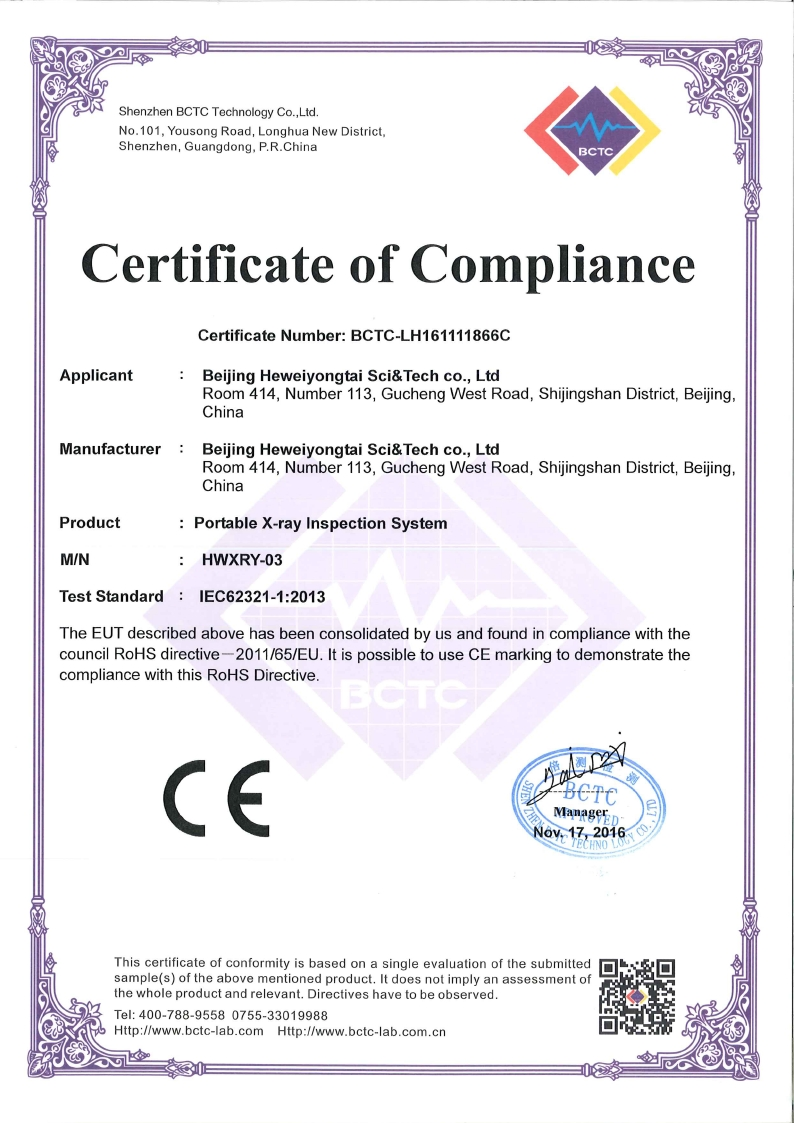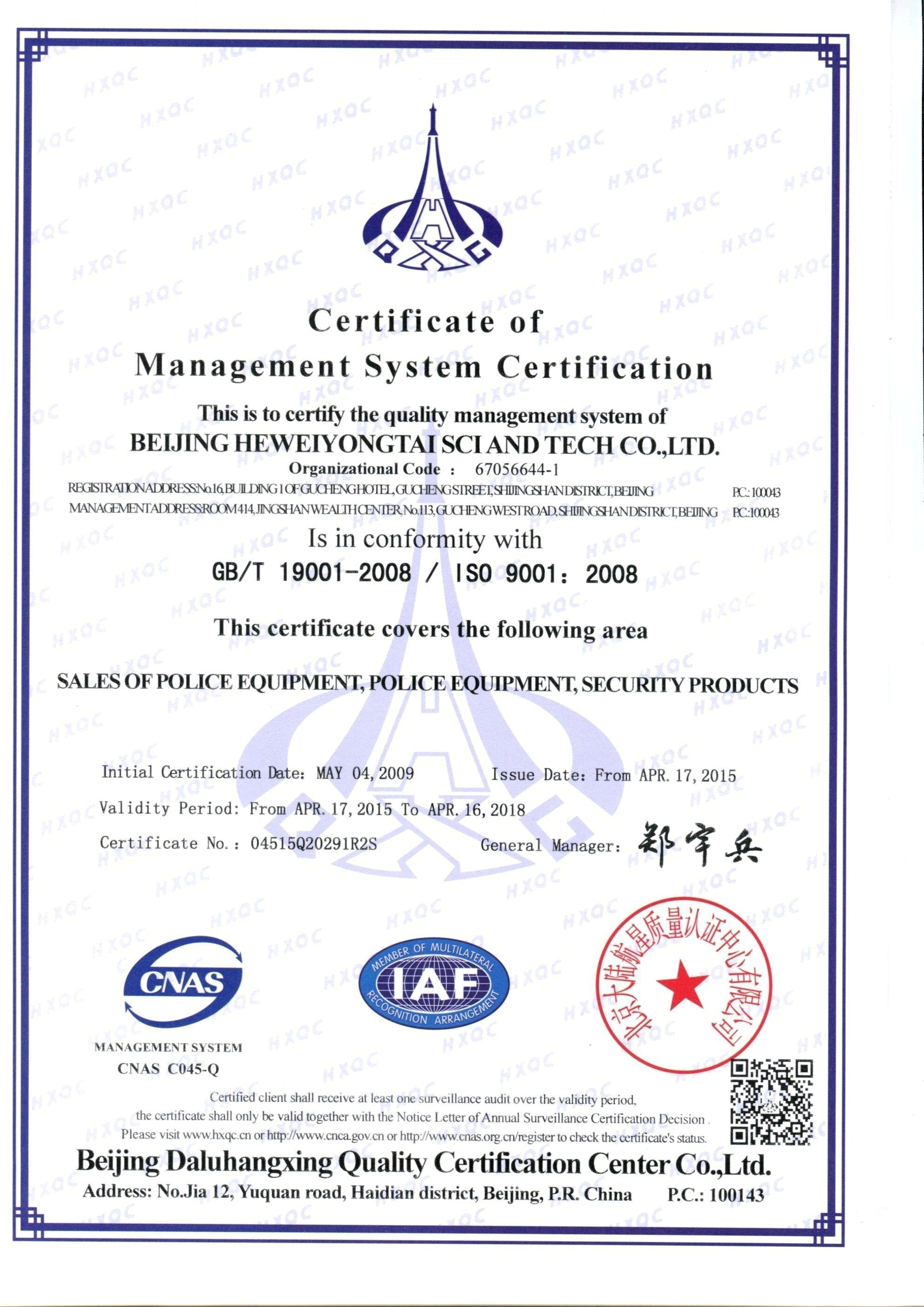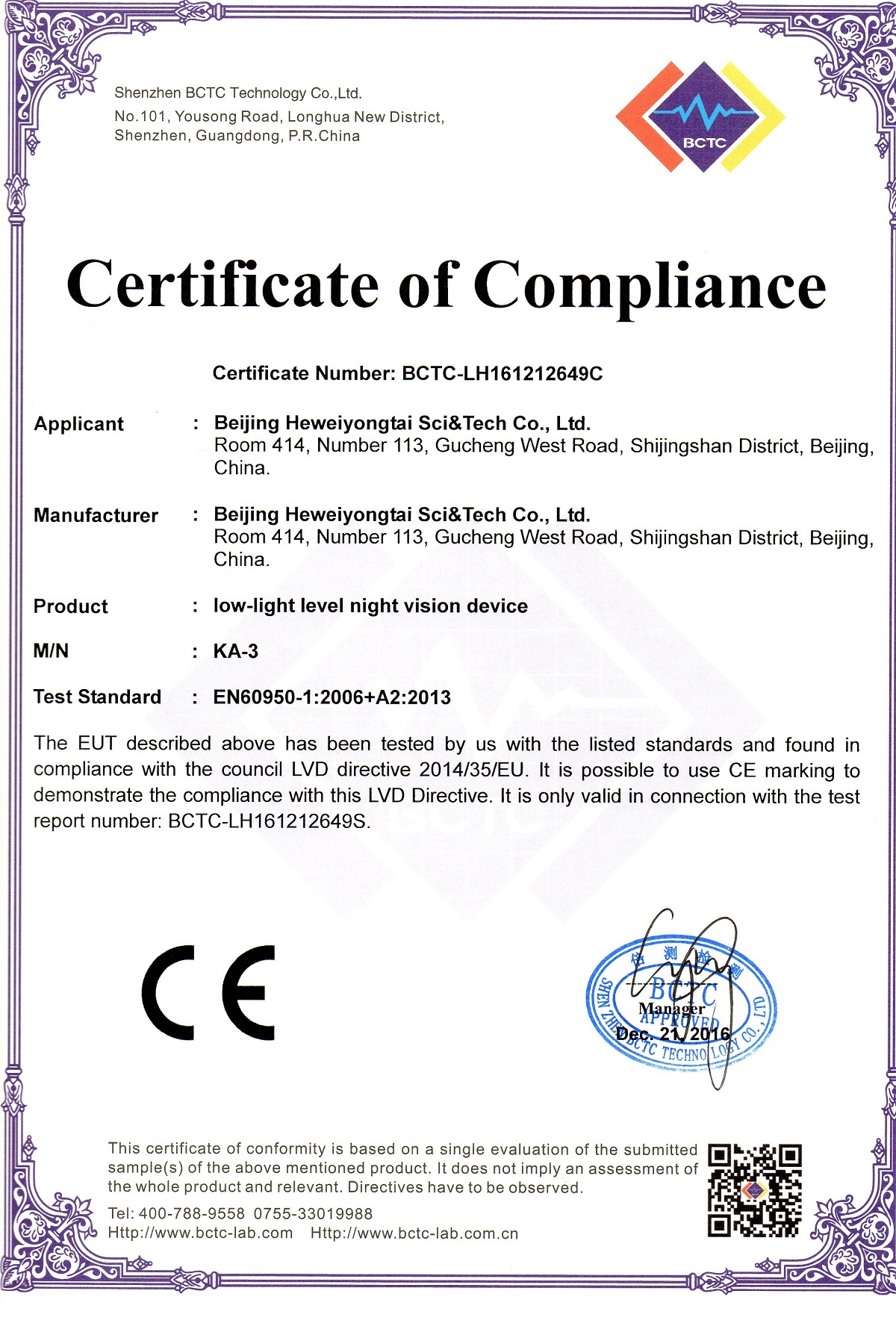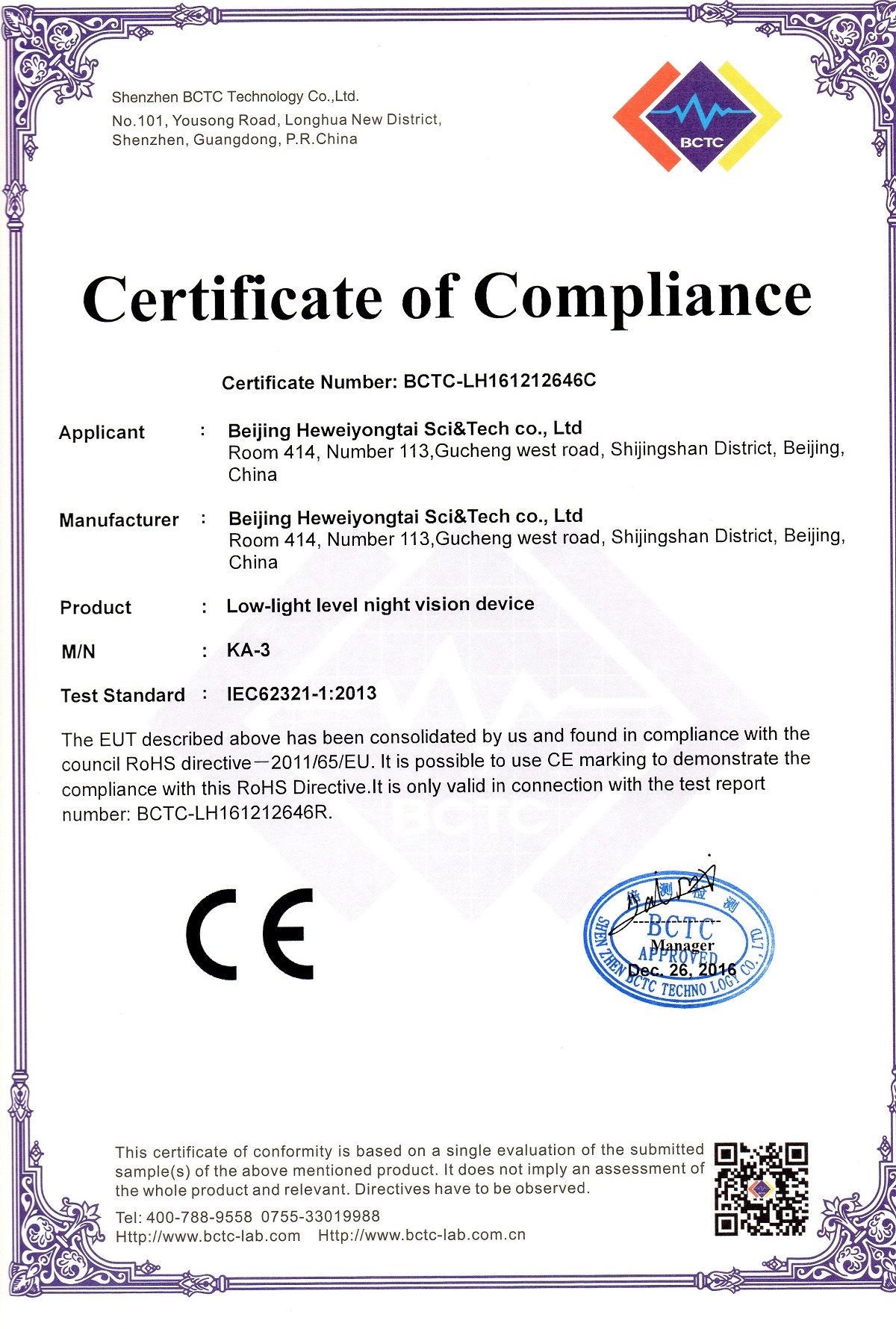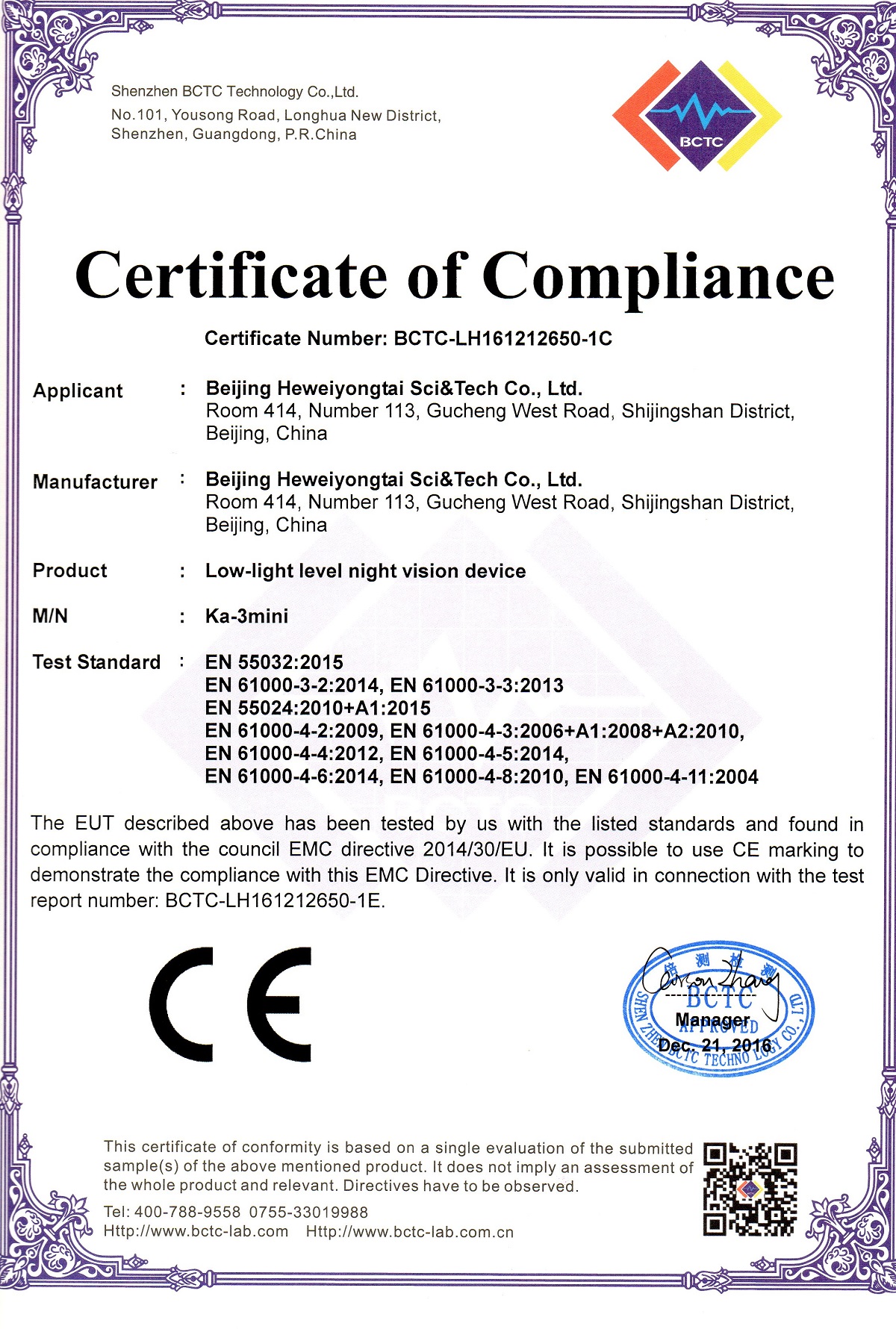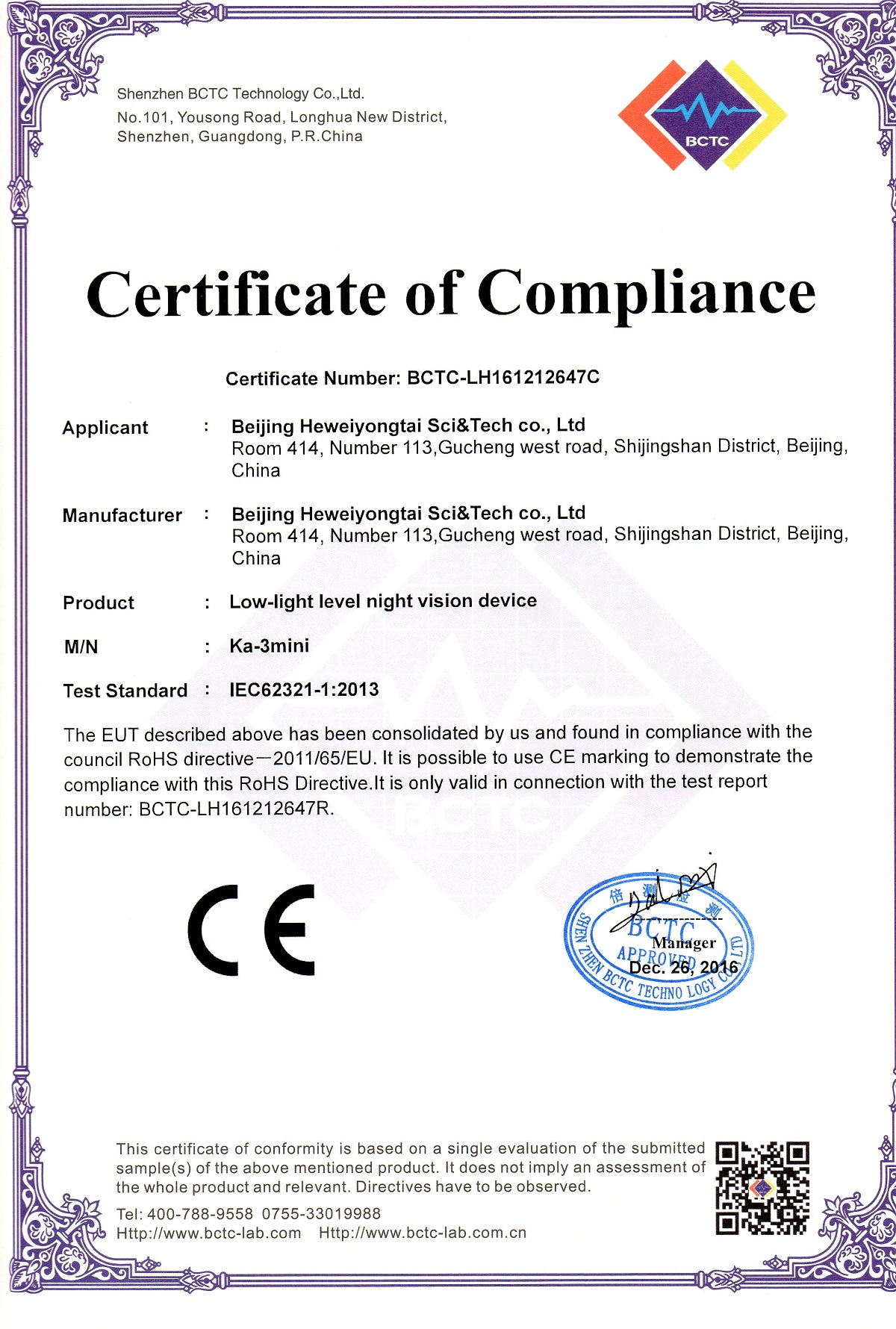 EOD Solutions